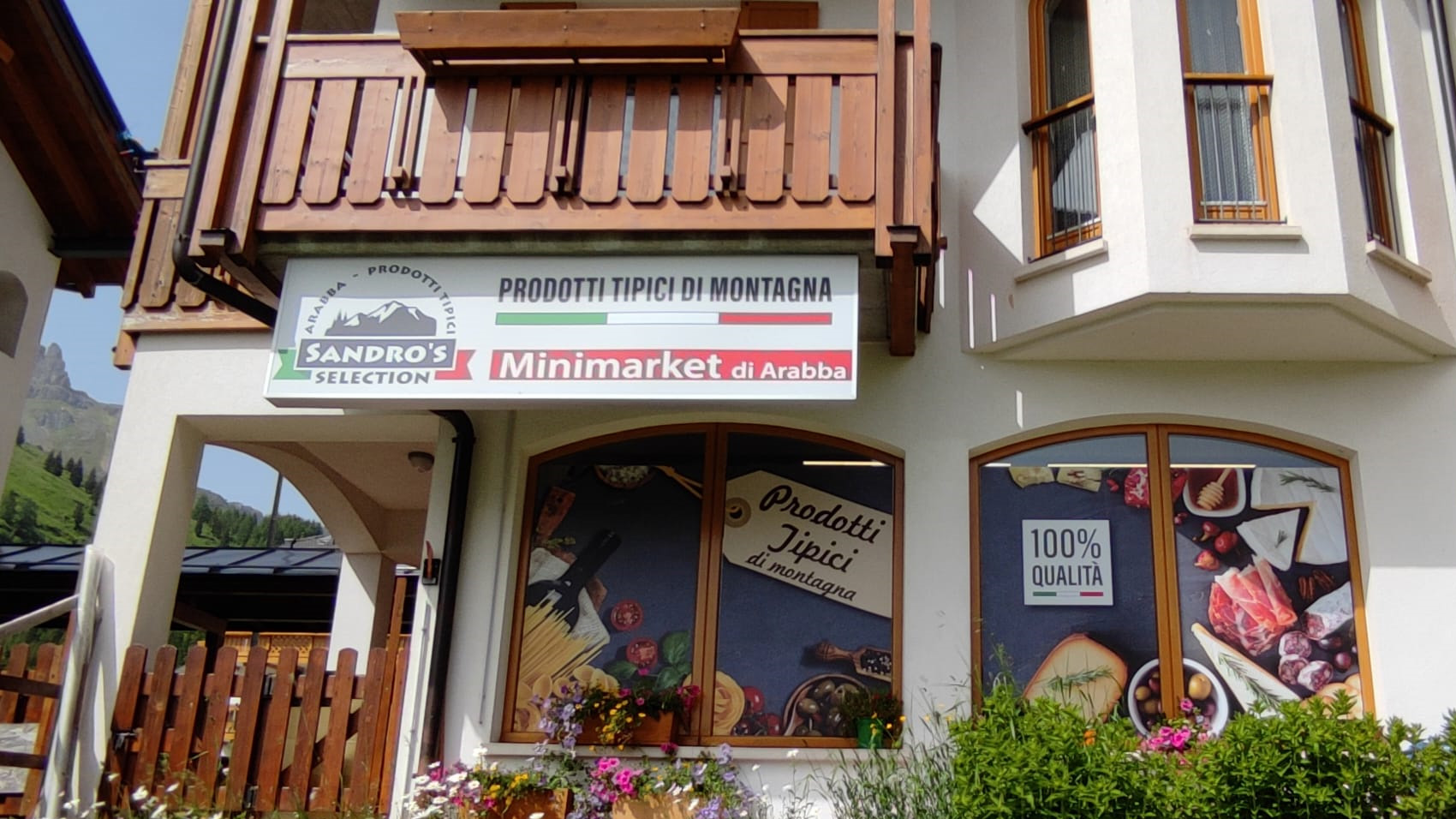 <
Minimarket Vem Arabba Dolomites
Specializzato in prodotti tipici delle Dolomiti
Mini Market Vem è un invitante negozio gastronomia a gestione familiare specializzato nella vendita di prodotti tipici del territorio Dolomitico. Vasta gamma di prodotti alimentari, prodotti per la cura della persona e della casa e un servizio impeccabile. Le specialità del nostro territorio, la gastronomia, la salumeria e l'enoteca garantiscono ai nostri clienti il gusto e la qualità che ci caratterizza.
Typische Produkte der Dolomiten
Mini Market Vem ist ein Feinkostgeschäft in Familienführung, spezialisiert im Verkauf von typischen, regionalen Produkten der Dolomiten. Große Auswahl an Lebensmittel, Hygiene- und Haushaltsprodukte. Spezialitäten unserer Region, Gastronomie, Wurstwaren und unsere Vinothek garantieren unseren Kunden reichen Geschmack und tolle Qualität die uns auszeichnet.
Typical products from the Dolomites
Minimarket Vem is a
deli in family management, specializing in the sale of typical local products of the Dolomites. Large selection of food, hygiene
and household products.
Specialties of our region,
gastronomy, charcuterie and
wine shop our guarantee to
our customers rich
flavor and great quality that
characterizes us.
Alimentaire avec ses produits tipic des dolomiti
Mini Market vem est
un magazin tres ivitant avec ses produits des dolomiti, l'igiene personnel et de la maison. Charcuterie et vins
garentissent a nos clients
le vrai gout des dolomiti.
L'accueil cordial est garenti.
Orario di apertura/Geschäftszeiten/Hours
dalle 07:00 - 20:00 in orario continuato
sempre aperto 7 su 7